This document will walk you through the process of resetting your password for Warhead. If you have followed these steps and are still running into problems, please call our support line at (866) 849-0922 and a technician will be able to assist you further.
Firstly, navigate to the Warhead login page at www.warhead.com/admin. From here, you will see a button below the text box that you would enter your password into. This button reads "Forgot Password?" Click this button to begin the process of resetting your password.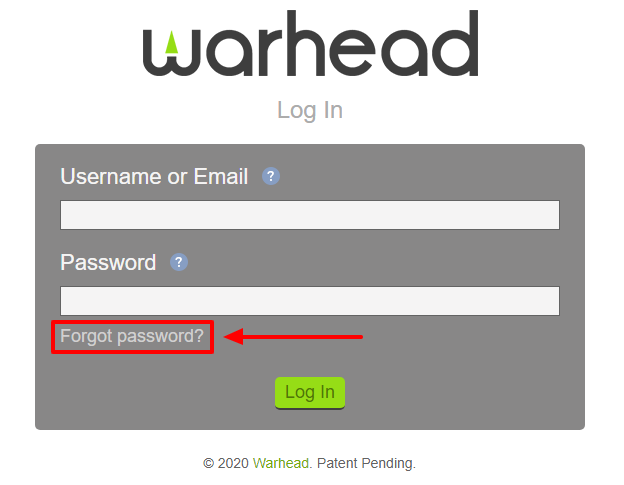 Even if you simply want to reset the password and have not actually forgotten it, clicking this link will allow you to do so. Click the button highlighted in the above image and you will be taken to a screen where you can enter in your email address associated with your Warhead account.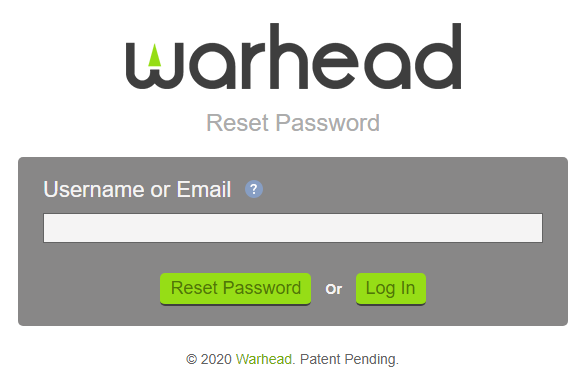 Once you enter in your Warhead username or email address and select, "Reset Password," an email with the subject line "Warhead: Reset Password" from noreply@warhead.com will be sent to the email address you entered and will provide a link to where can you to create a new password for your account.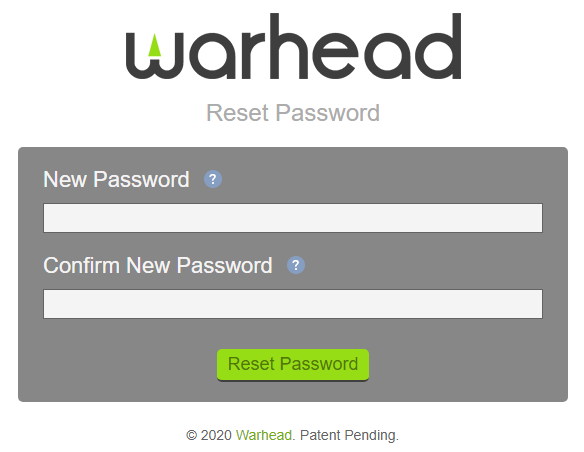 Enter in your new password and confirm it in the text box that follows. Write the password down, apply it to your browser's autocomplete, or commit it to memory. Congratulations, you have just reset your Warhead password! Go ahead and enter in your email address or Warhead username and new password. This will get you logged in so you can access the backend of your website!
THINGS TO NOTE:
If you are entering an email address to reset your password, make sure that the address that you enter in the "Username or Email" field is the email address associated with your Warhead account.
If you do not see the email sent to your email address, check your Spam email folder. Oftentimes email services will automatically filter emails from unknown senders to your Spam or Junk folder.
If you don't see the email in either of those folders, simply wait 2-5 minutes. Sometimes the email Warhead sends takes some time to reach its destination.